Please note that the images in these galleries show 'The Victorian Strollers' as well as other people who are in no way associated with our group, at events where other people and groups also attend in Victorian attire. To identify which of these are members of our group please refer to our Group members page.

Phil gets his acting debut July 2008
We were asked to help provide Victorians for a new TV production Forensic Casebook being prduced by ITV London. Phil was chosen to play Dr Crippen!
On location photo: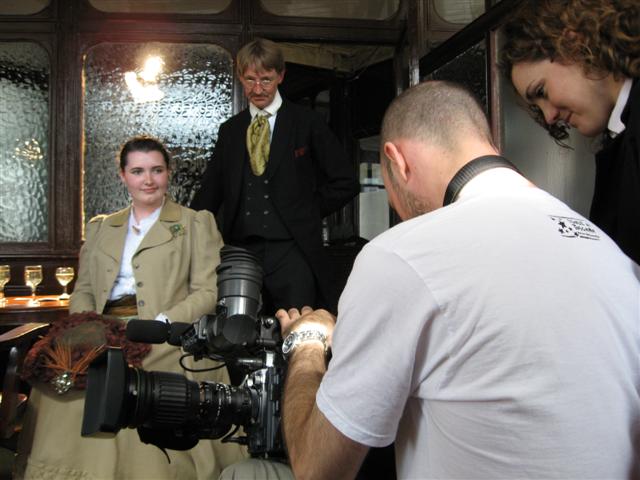 Hampton Court Flower Show July 2008
We were asked to help with the Anglian Home improvements Green Black & White Garden designed by Krista Grindley, at the Hampton Court Flower show. The garden has a Victorian theme and they wanted some Victorian people in the garden to give it that little bit extra.
Click here for more about the Garden
Thanks to Anglian Home Improvements for sending us the photos below:
These photos below were mostly taken by Chloe adged 12! Click on the thumbnails for larger images.
---