Please note that the images in these galleries show 'The Victorian Strollers' as well as other people who are in no way associated with our group, at events where other people and groups also attend in Victorian attire. To identify which of these are members of our group please refer to our Group members page.

Medway Festival of Steam Chatham

Rochester Dickens Festival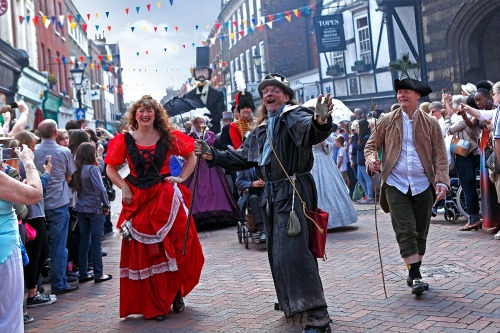 Image found on Medway council website and used for the 2016 Event programe front cover!

Victorian Festival of Christmas Portsmouth

Rochester Christmas Dickens
---