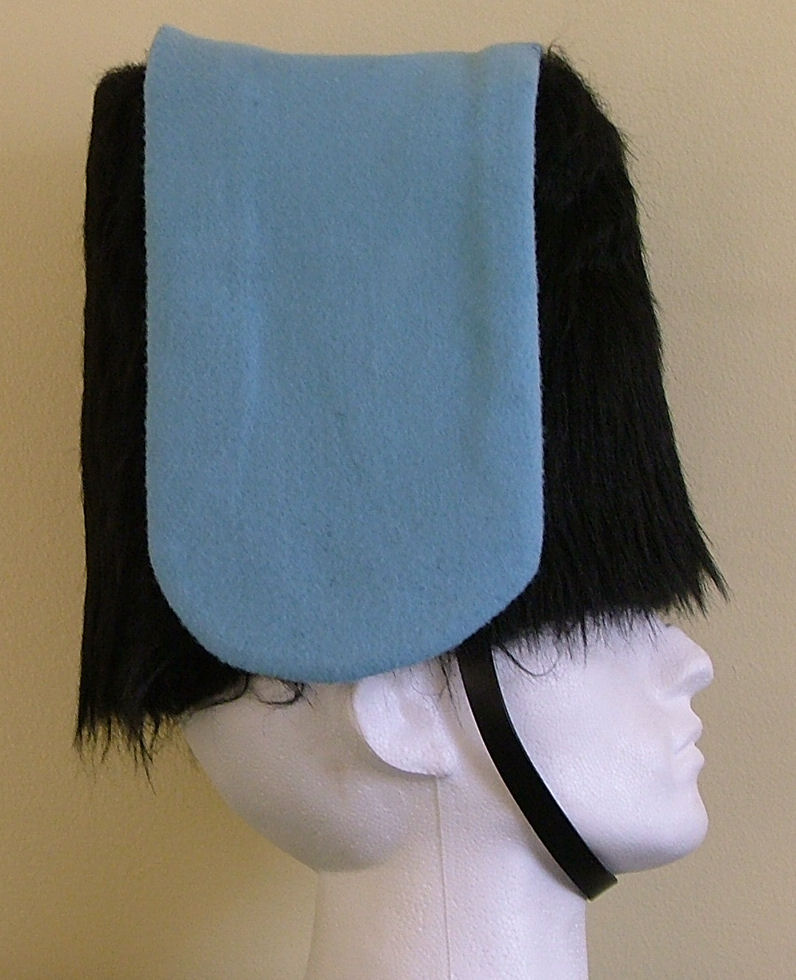 Side view Showing Blue Busby bag. (The bag has been guessed at as not many pictures of this side have been found).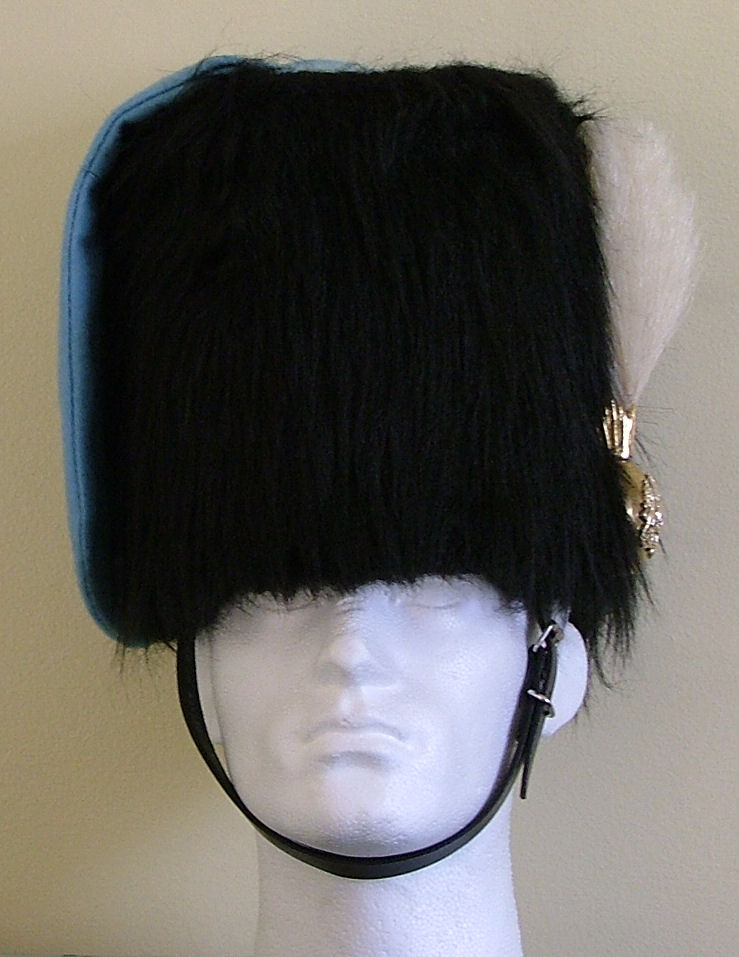 Front View. Chin strap from old leather belt.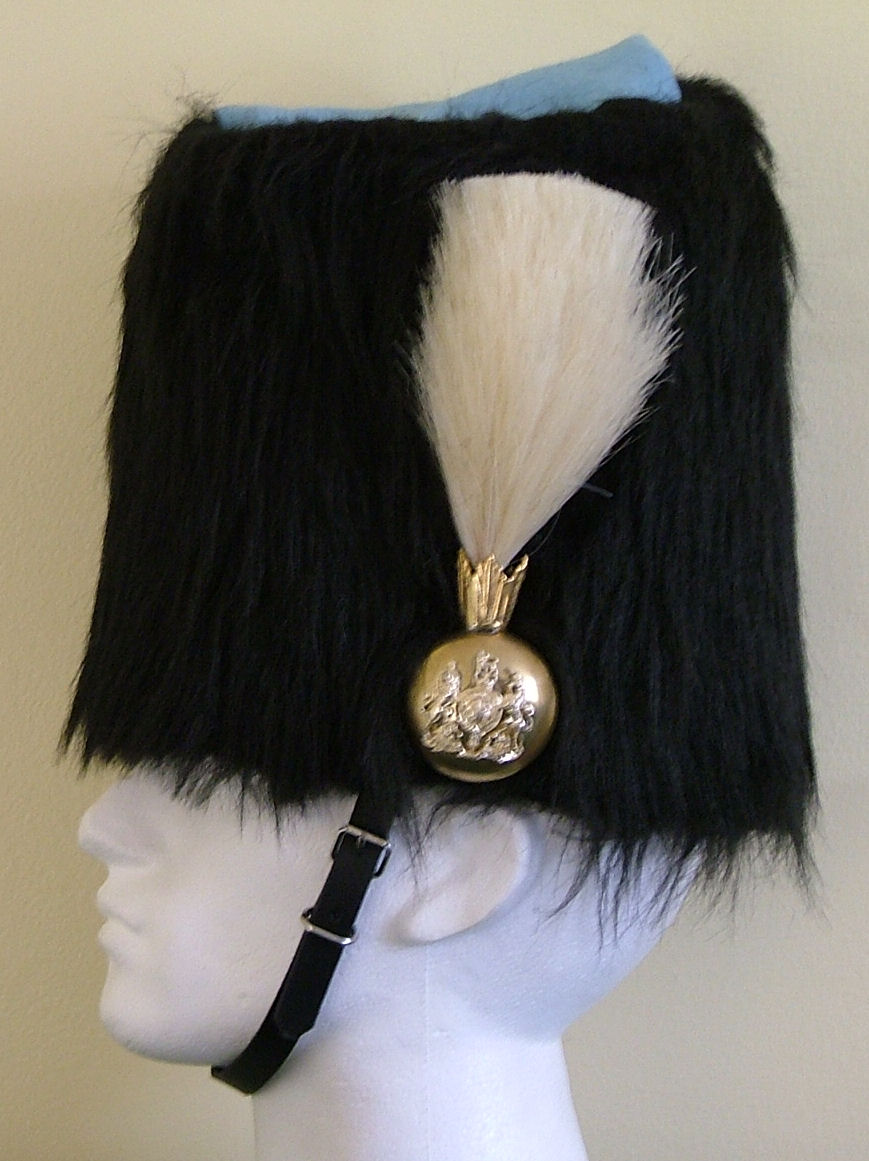 Side View showing Plume. Plume is an original. Plume holder is made from brass door knob with a General service Corps cap badge glued on.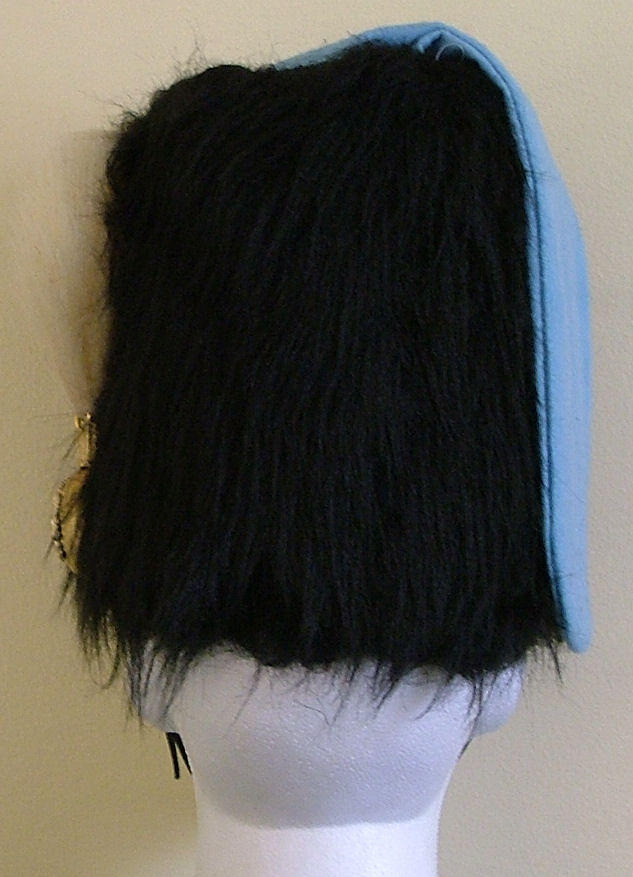 Rear View. Synthetic Fur on stiffened hessian shell.
.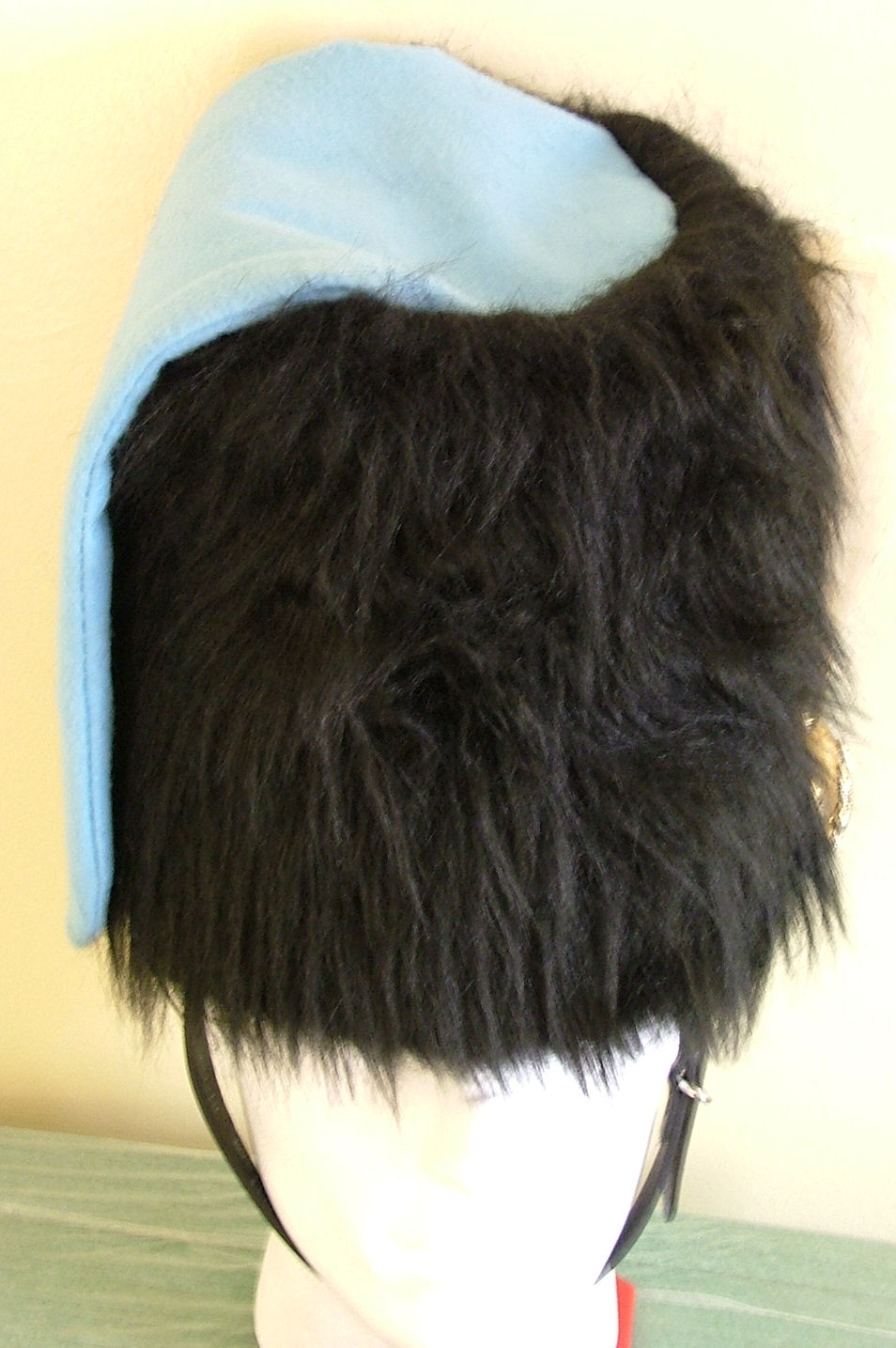 Top view from front.